Today is National Savings Day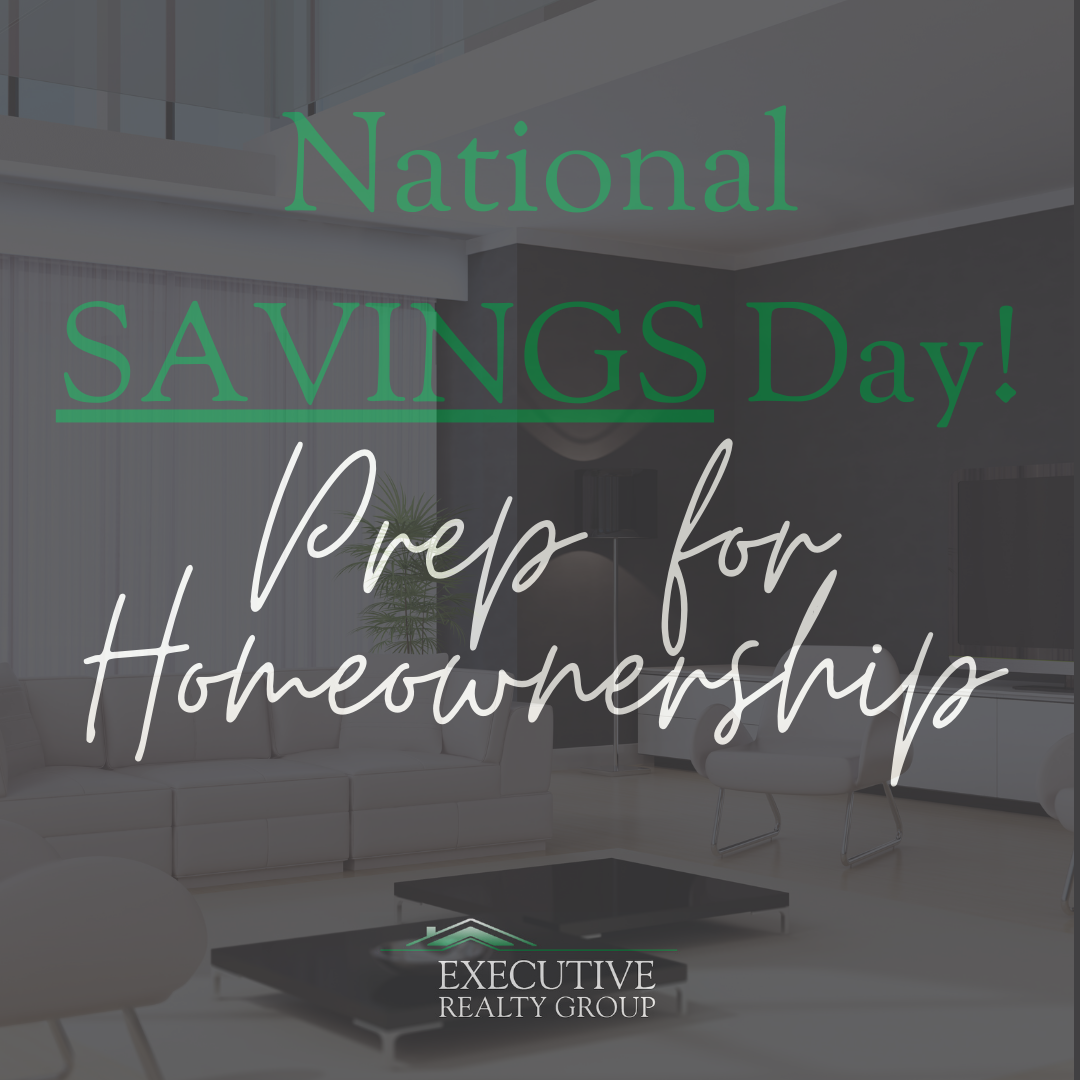 Today is National Savings Day. When prepping for home ownership you want to make sure you have a good cushion set up for your down payment, and money in reserves in case something comes up.
Here are our top tips for saving money, without any pain:
- Each pay period, transfer of a set amount into savings account immediately. This can be done via your bank, or via a separate bank that would require a 3 day notice to transfer funds (less chance you use those funds if they are more difficult to access).
- Cut expenses. Audit those automatic monthly payments on your account. Are you using those subscriptions? Are you using the gym membership? Wine club? Can you negotiate a better deal on your internet package? Your cable package? If not, stop those charges and whatever the amount was equal to, use that money into your savings.
- Limit your nights out for dinner or drinks. If you consider going out, look for happy hour specials, kids eat free nights, etc to find the best deals.
- Instead of going out, order food in. You still support local, but are not paying for other items you would get at the restaurant like drinks or appetizers.
- Use cash to pay. Studies show when using cash, we are less likely to overspend as when using our debit/credit cards!
Happy Saving!