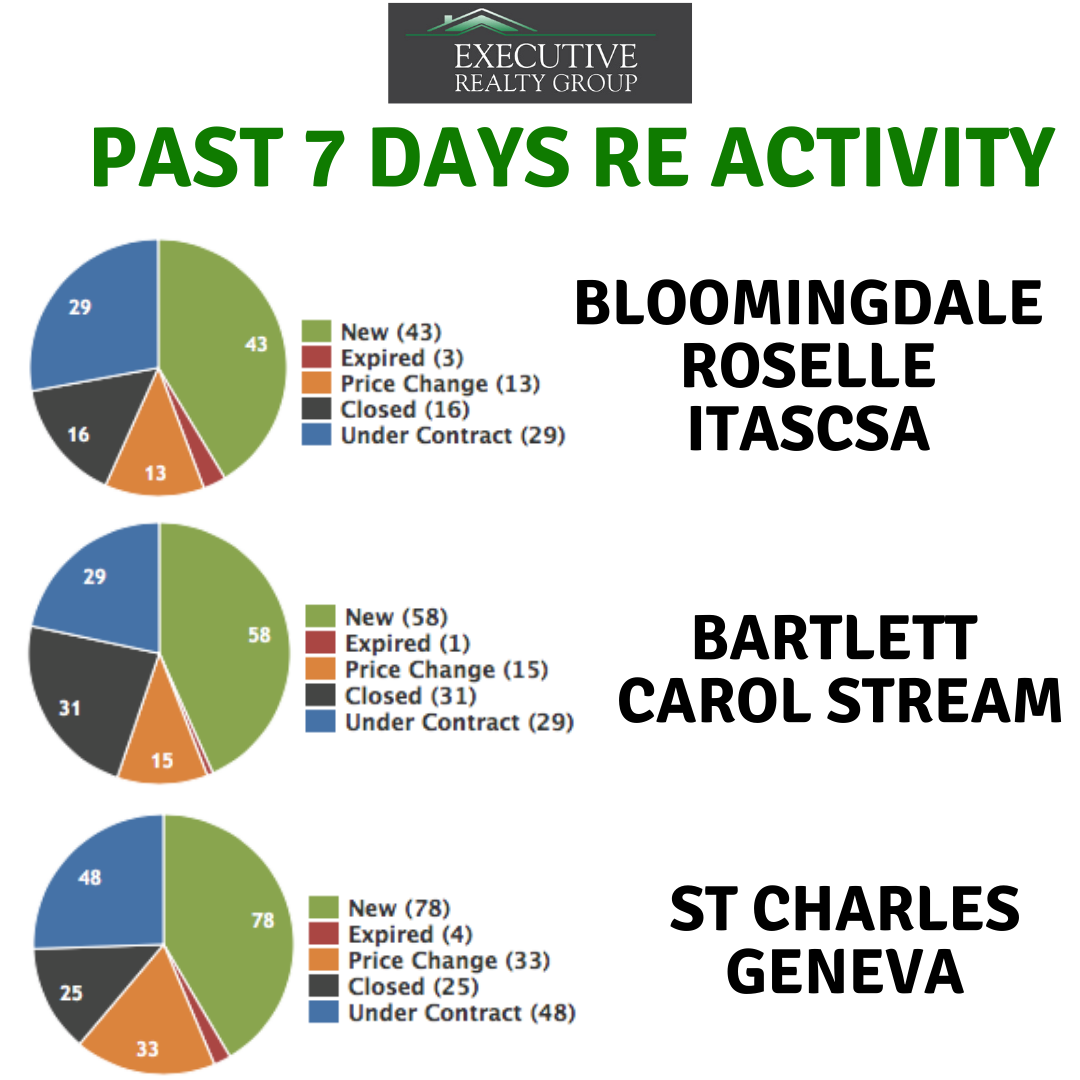 Past 7 Days Real Estate Activity in Bloomingdale, Roselle, Itasca, Bartlett, Carol Stream, St Charles and Geneva
This is in the past 7 days of activity:
Bloomingdale, Roselle and Itasca
43 NEW Listings
16 CLOSED homes
29 UNDER Contract
Bartlett and Carol Stream
58 NEW Listings
31 CLOSED homes
29 UNDER CONTRACT
St Charles and Geneva
78 NEW Listings
25 CLOSED homes
48 UNDER CONTRACT
We have a shortage of inventory, which means there aren't enough homes on the market for the buyers who are searching.
Buyers hit the pause button for about a month, however, now with our weather turning, and adjusted to the "new normal," buyers are coming out and searching for homes. When touring homes, buyers have face masks, gloves and are limited to maximum of 4 people touring a home at one time. This makes viewing properties safer than going to the grocery store.
Have you had any thoughts of selling? If so, now is the time to have the conversation with one of our Realtors. We can help you decide if it is the right time and whether there are any improvements that can be made prior to listing. We will explain how we keep your home and your family safe.