Calling All Master Builders!!

Feeling cooped up at home?
Enter to Win our "Build Your Dream Home" Contest! Winner takes home a $25 Target gift card! 2 Age Categories: up to age 5 and 6-12.
Follow these easy steps:
Build Your Dream Home - using LEGO® or similar building blocks.

Take a video describing your home.

Post it on @executiverealtygroup Facebook or Instagram account.

Submissions due by Midnight, Tuesday, March 24th.

Winner will be announced Wednesday!
We can't wait to see what you come up with!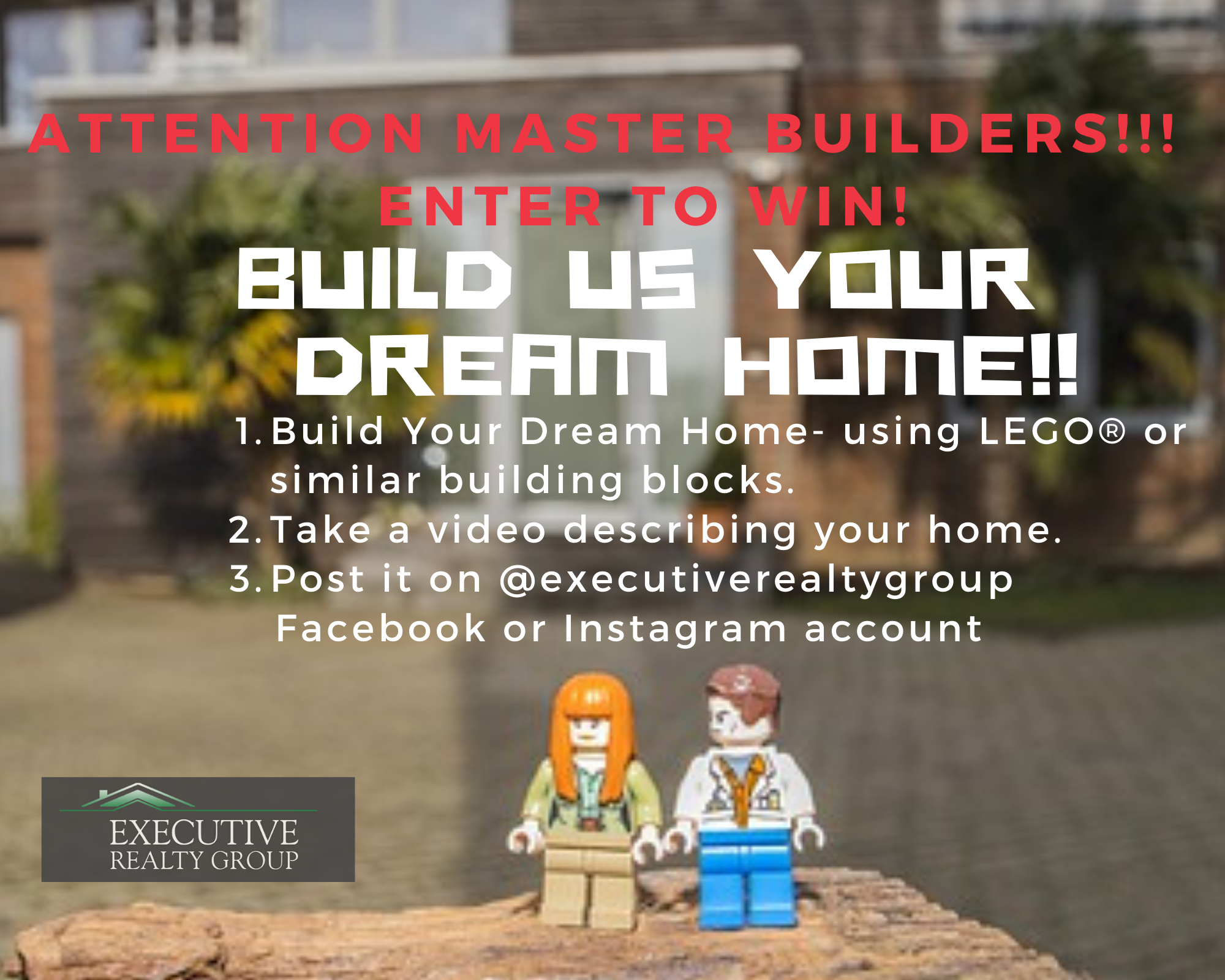 Winner will be selected by agents at Executive Realty Group.

photo credit: Image by Rolf Hassel from Pixabay